Collection: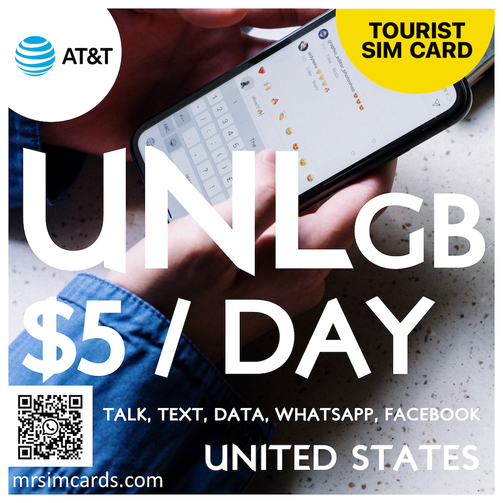 Collection:
USA Daily Unlimited Sim $5 / Day
USA Daily Unlimited Sim $5 / Day
Regular price

Sale price

$ 25.00
Our USA Daily  Sim includes Unlimited high speed data, unlimited talk and text and unlimited social for one all inclusive daily charge.  One sim has coverage in USA, Canada & Mexico.
Perfect for business travel, flight crew, ships crew, government travel, contract workers, short cross border trips, student travel... the list goes on.
For a limited time, $5/day. gets you unlimited  5G data and unlimited talk & text, powered by the nation's best network. Stay connected with family, friends, school, and work for one simple flat rate. Hotspot is not supported.
After 10 days you cost drops to $4/day.

USA Talk - Unlimited
USA / International Text - Unlimited 
5G Data - Unlimited 
Social Media - Unlimited