Collection: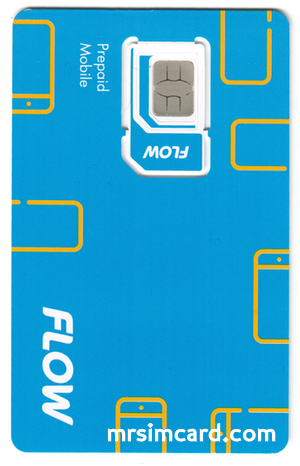 Collection:
Jamaica Sim Card - Flow $5 balance
Jamaica Sim Card - Flow $5 balance
Regular price

$ 0.00

Sale price

$ 24.99
This is a Flow Jamaica 3 in 1 Sim for use in your phone in Jamaica. With Flow you get Free incoming calls and texts and you can get high speed data . It works in your unlocked smartphone. Data speed is 4G LTE on island.

The sim comes with an 876 Jamaica number and $5 which is loaded once you have the sim in hand.  Just call or message us for activation. This sim is the best way to call home from the Caribbean and to make local calls while in Jamaica.

There is No contract, no credit check required for this sim.

Get your Jamaica sim before travel to Jamaica and you stay in touch with the ones you love the most for pennies.

Enjoy Jamaica.

**Note - Cash must be added to begin use.  When we process your order we will email you asking for your arrival date in Jamaica so we can schedule activation of your sim.

Package Includes:
- Flow Jamaica 3 in 1 Sim
- $5 loaded
- Sim Tray Removal Tool
- Instructions for recharging your line
- Basic Sim instructions.
APN - ppinternet.