Collection: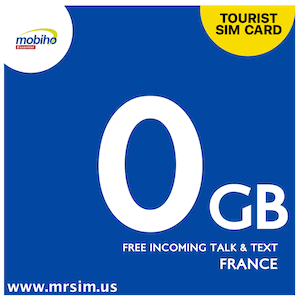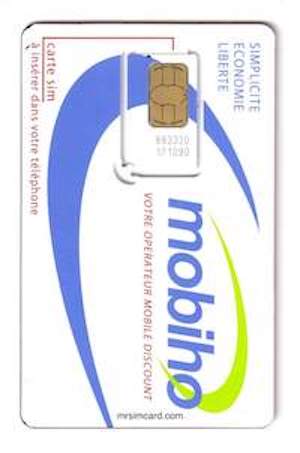 Collection:
France sim card - Mobiho
France sim card - Mobiho
Regular price

Sale price

$ 24.99
The Mobiho France standard sized sim card is your best choice for a simple cellular service for use in France.  Incoming calls and texts are free.  Customers benefit from low cost outgoing calls and text messages.  
Sim Size - (Standard / Mini).
This sim comes with a +33 France mobile number.  Just add cash to begin use..
Dialing Instructions:
Your French Cell Number to USA: 001 – area code – phone number
US to French Cell: 011 – Your French number
Your French Cell Number to France: Direct dial French number
France to Your French Cell Number: 0 – Your French phone number - (minus the 33 country code)
Important: US toll free numbers are not accessible from overseas. Be sure to get valid international numbers prior to your departure.
Voice Mail           
To access your voicemail messages:
Dial 555 to go to your voicemail box. This is a free call.
Messages will play in the order they were received. Dial 2 to erase, 3 to replay, or 4 to store the current message and listen to the next message.
If there are no messages; dial 1 to listen to archived messages, dial 2 to change your personal greeting, and dial 3 to change your voice mail settings.
Checking Your Credit
Dial 500 (toll free) to check your credit or ... (This service is in French. Press 1 to hear you current credit balance and when you credit expires)
Send a blank text message (SMS) to 22213. You will receive an incoming text message with your balance. You will not be charged for balance inquiries.